Key Features
Exclusive holiday homes positioned in individually fenced gardens
High quality landscaped positions, many with sun patio areas
Set amongst 36 acres of woodland
Outdoor heated swimming pool area
Forest walks and nature trails
Children's adventurer play area, football pitch & basketball area
7 miles away from the historic city of Worcester
Award winning - David Bellamy Award and Honey Bee Friendly Park
Dog friendly park
The Coppice is encircled by 140 acres of Ockeridge Wood, providing an ideal venue for nature lovers, particularly as there is over 36 acres of woodland kept aside for forest walks and nature trails. Many of the holiday homes are positioned in small enclaves set in trees and all have individually fenced gardens that create a private atmosphere for holiday homeowners to unwind. 
Our outdoor heated swimming pool area, complete with sundeck chairs and picnic benches, and our adventurer play area are very popular with families, making The Coppice Leisure Park the perfect location in which to spend quality recreational time together.
The surrounding countryside is quintessentially English, with picturesque black and white villages offering charismatic taverns, delightful village fetes, quaint shops, centuries old churches and a gentle pace of life. The faithful royalist city of Worcester is only 7 miles away, with its rich blend of medieval and contemporary architecture offering quality dining and shopping opportunities in historic surroundings. The Coppice is easily accessible from the West Midlands being only seven miles from the M5 motorway Junction 5.



Latest holiday homes for sale
Latest holiday homes for sale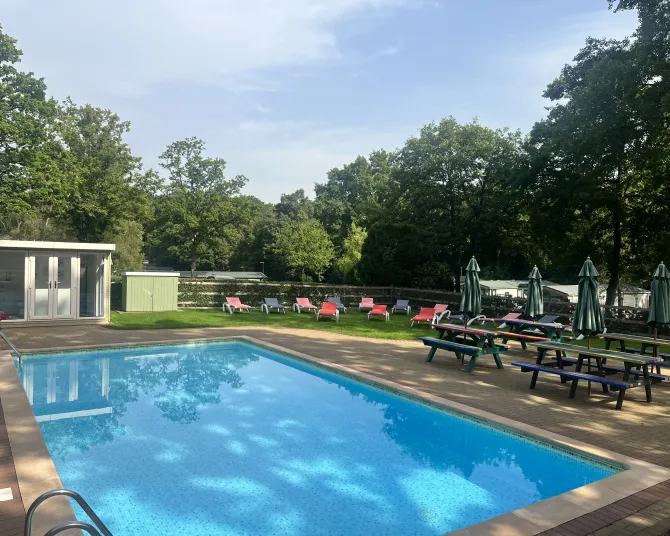 Peaceful and well maintained retreat. Woodland walks and quiet time to relax and enjoy the surroundings. Heated outdoor pool is a delight whatever the season. Other visitors/neighbours so warm and friendly. A perfect mix of peaceful solitude and pleasant, caring neighbourly company
Find Us
Find directions to the park.
Birds Eye View
Take a look at our park map below. Click to enlarge.